---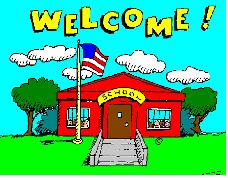 My husband and I married August of 2006 on the beach in Destin, Florida. We have been Blessed with two boys (Taylor Ryan and Jacob Riley). Our family attends God's Way Baptist Church in Troy, Alabama. We enjoy spending our free time walking, swimming, camping, exploring the outdoors or simply enjoying one another's company in daily living.
I graduated from Georgiana High School in 1998 with an advanced diploma. After graduation I attended Troy University and graduated in 2004 with a B.S. in psychology. While earning an undergraduate degree I was a member of Psi Chi Honor Society.
After graduation I began the Non-Traditional Alternative-A Masters Program in elementary education. While working on a M.S. in elementary education I participated in the Association of Childhood Education International, Gamma Beta Phi National Honor Society, and Kappa Delta Pi National Honor Society. I received a Masters of Science in May of 2007.
I was Blessed to become a member of NBES Faculty and Family in 2007 and humbled to receive Wal-Mart Teacher of the Year Educational Award in 2008. I began my teaching career in Fifth Grade and had the opportunity to teach nine years in this position. However, Third Grade is my new home as of 2016. This has been an exciting endeavor within my teaching career. Teaching in the after-school program has been an additional bonus, and this has allowed me the opportunity to work with all age groups.
It was through my desire for learning and love of children that I chose to be an elementary teacher. Knowing I make a difference in students' lives is all I need to know-that this is what I am supposed to be doing with my life!
I enjoy teaching at New Brockton Elementary and feel fortunate to have the opportunity to teach your children. If you have any questions or comments, feel free to e-mail me.
"To teach is to touch lives forever."
-Anonymous